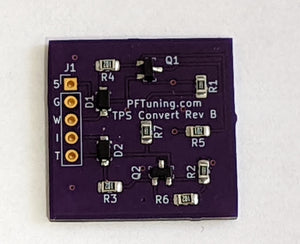 Need to convert a three state Throttle Switch to an analog voltage? 
The TPS Convert PCB comes to the rescue!

The board accepts grounding inputs from Idle (or closed throttle) and WOT (wide open throttle) and converts those to a three state analog voltage, compatible with most engine management systems.