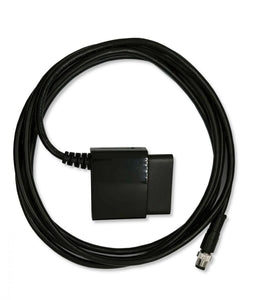 Unlock OBDII data from your 1996-2007 ECU
The OBDII Legacy Adapter brings OBDII data from pre-CAN bus OBDII vehicles (1996-2007) to your RaceCapture system using the new, round ruggedized connector system.
Your car is 2008+? You don't need this adapter!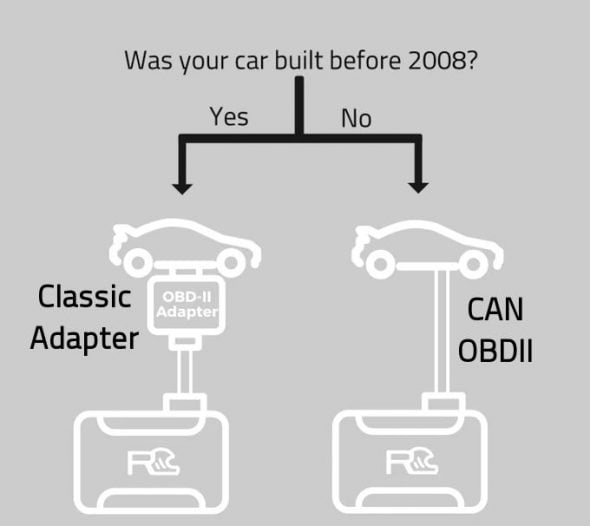 How it works
The OBDII legacy adapter effectively modernizes your car's legacy OBDII interface by translating CAN OBDII queries into the appropriate legacy OBDII protocol that your ECU can understand.
This means devices that expect only a modern CAN OBDII interface can transparently work with any OBDII enabled vehicle (1996 – present).
Supported systems:
RaceCapture systems that support the new round ruggedized connector system.
Other devices that can only communicate with CAN OBDII ECUs may also work, but is not guaranteed.
Optimized to get the best performance out of your ECU
The adapter automatically tunes itself to get the best performance, pulling data as fast as your ECU will allow.  Note, the performance will vary based on the ECU and OBDII protocol supported.
Supported OBDII protocols
The adapter supports the following protocols:
J1850 PWM
J1850 VPW
ISO 9141-2
ISO 14230-4
CAN (pass-through)
If your car is 1996-2007, it uses one of the protocols supported by the OBDII Legacy Adapter. Check with your manufacturer to confirm what protocol is supported on your vehicle.
Note: when connected to a CAN OBDII vehicle, the CAN signals are passed through, and the OBDII Legacy Adapter is effectively bypassed.
What channels will I get?
You'll get the SAE standard channels that your car's ECU supports – channels such as RPM, Throttle Position, Engine Temperature, Manifold Pressure, Fuel Level and more – depending on what your car's ECU supports.
Setting it up is easy
Plug the included cable into your RaceCapture system
Plug the module into your car's OBDII port.
Turn on CAN

 

in RaceCapture setup and choose

 

500KBPS
Turn on OBDII, and select some initial channels, like RPM and Throttle position.
Write the configuration

 

back to your RaceCapture system
Start your engine and check your dashboard for data!
Check out the full documentation in our Wiki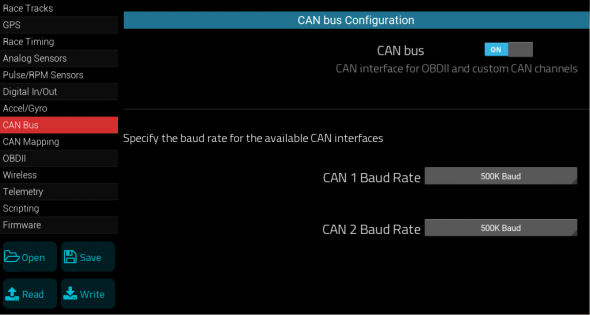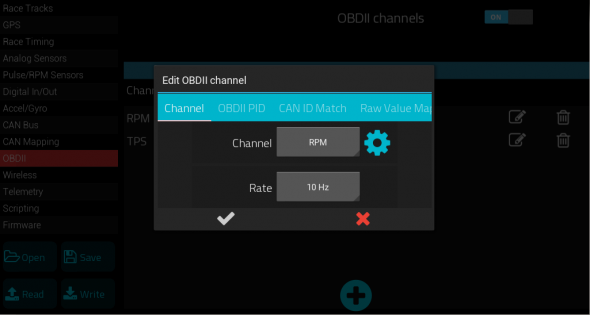 Specifications
Cable Length: 6 ft (1.8 M)
Compact module plugs into your OBDII port
Rugged plug and play M8 connection to your RaceCapture system
Supported Protocols

J1850 PWM
J1850 VPW
ISO 9141-2
ISO 14230-4
CAN (pass-through)