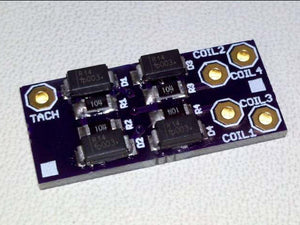 This Tach adapter board interfaces Tachometers to engines converted to multiple coil packs.
Essential for when converting your classic car to Megajolt Ignition! Compact size integrates right into your wiring harness.
This adapter interfaces up to 4 coil packs, supporting 4, 6 or 8 cylinder wasted-spark applications.
Installation is straightforward and requires basic soldering skills. see the Full Installation Instructions for more details.