Product Description
ShiftX2 – a sequential shift light and so much more!
ShiftX2 is the ultimate accessory – use it as a shift light, to set up alerts, or visualize predictive lap times. It's your light to use the way you want to!
https://youtu.be/BGoygyT_DBg
Fully customizable RGB sequential display and alerts for your RaceCapture System
ShiftX2 has 9 super-bright RGB LEDs in a compact, surface-mountable package, controlled by your RaceCapture system using the powerful on-board Lua scripting.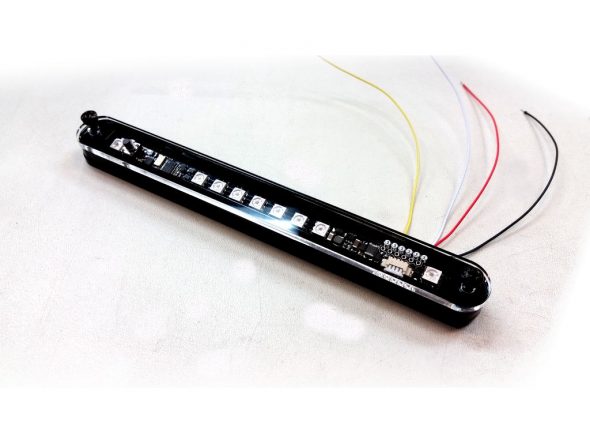 Works with:

RaceCapture/Pro MK2 and MK3
RaceCapture/Track MK2
RaceCapture/Apex
* Not compatible with RaceCapture/Track MK1
Use it as a sequential shift light and never miss a shift
Set up a shift light to show any color, with up to 5 RPM thresholds – even customize it to flash!
Use it to visualize your predictive lap times and shave seconds off your best
Use the center gauge to visualize your current lap time performance against the session's best time. Green bar means you're beating the best lap!
Use it for sensor alerts and save your engine
The two flanking LEDs can be individually controlled to light up at sensor thresholds. Up to 5 trigger thresholds can select any color and variable flash rate.
Use it to visualize sensor values
Use the center graph to visualize data from sensors you already have connected to your RaceCapture/Pro system. Visualize Air/Fuel Ratio, Boost level, Engine or Oil Temperature – it's fully configurable!

Auto-dimming for nighttime racing
ShiftX2 will auto-dim the display using its on-board light sensor – a necessity for nighttime racing!
Two ShiftX2 modules can share the same CAN bus
What can you do with two ShiftX2's? Run a sequential shift light as your primary, and set up alerts on the secondary unit. Or just all alerts – whatever your imagination comes up with!
Programmable custom event button
ShiftX2 includes a push button on-board that broadcasts a CAN message when pressed – you can use this to trigger custom events using the powerful Lua scripting in RaceCapture/Pro and RaceCapture/Apex. Change modes, tag your data log with an event, or control an accessory – anything is possible! What will you use it for?
Full documentation and examples
Check out our Wiki for full installation documentation and examples. If you can copy and paste, you can start playing with ShiftX2 in minutes. The firmware is also open source for the ultimate race car hacker!
What's in the kit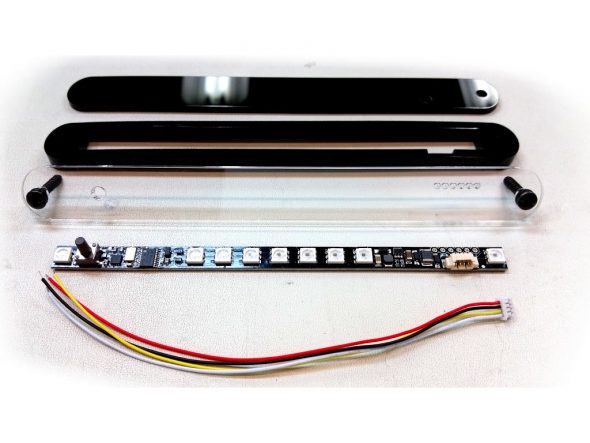 Every ShiftX2 includes:
ShiftX2 module
4 wire pigtail
Acrylic enclosure
Mounting screws with o-rings